Make your big day…
#breathtaking
The best day of your life should have the best photos to go with it. Our collection of software is exactly what you've been looking for. The sleek, stylish and elegant design of our Photobooth range will enhance your fabulous venue.
Our selected products for "amazing" weddings are:
The best day of your life should have the best photos / GIFs / Videos to go with it. As the day is all about you, your guests are what make it special and their interaction and fun on the day really counts.
Our unique collection of Photo Booth / GIF Booth / 360 Live Video products for hire will make your day all that special and make sure that your guests have the time of their lives. 360 live
We have taken capturing 360 live videos at your wedding to a whole new level. The 360 Live captures videos, GIFs and boomerangs from every angle. Guests hop onto the branded platform and the slow-motion camera arm circles them – recording their moment in the spotlight and adding your personalized branding
Let your guest shine on their own, or in a group. They can be creative from every angle with cool, eye catching props. The branded video is ready to share as soon as the guests leave the platform
Get as many people involved with the 360 Live as possible, the brandable, anti-slip platform can support up to four guests at once, maximizing the fun at your wedding
With so many settings, the power of the 360 Live really is in your hands. Have the video start slow and then speed up, or catch your guests in a speedy boomerang for the whole video.
Whatever you choose, the content will always be spectacular and your guests cannot resist sharing it and will remember your special day forever.
round, round… social photobooth
No more walking into a box, our open air Photo Booth looks amazing and produces extraordinary studio quality prints that can also be instantly shared online.
Our Photo Booth has a unique and modern design that adds to the ambience of your wedding. The advantage of hiring our open air design Photo Booth, it allows both the user and those watching to engage with the experience and have fun… drawing in large groups.
We have made it easy for you, there are no packages to choose from, we customize our Photo Booth to fit your wedding day and work around your theme, including a variety of backdrops and props. Guest's have the choice to pick between 4 X 6" or 2 X 6" photos to print or share them on their Facebook, Twitter, Instagram or Snapchat, or just have them emailed to them.
Take a sequence of still images, our Photo Booth creates them into a GIF for your guests. GIF booth is a great way to capture a fun and memorable moment. Not only can the GIFS be emailed to your guests or shared online, we can also live print the GIFs for them.
Hire today the best Photo Booth imaginable. We even create a Microsite for you to see live online.
smile and enjoy… gif booth
GIF Booth creates an animated GIF from taking a series of photos and squeezing them down. You guests can then share them online or print them, instantly! Don't worry about losing them either, you can see them in your own personal gallery too!
keep it moving… hashtag printer
Delight your guests as their Instagram photos instantly print as branded keepsakes,and transform your wedding day social media hashtag into a rewarding live experience that's worth sharing with friends and family.
The prints come with your custom design and branding – your event #hashtag gets lots of instant love. Guests can also Email, Text, Tweet or Facebook post their photo from the tablet station if they want to spread the word further. Sure, who wouldn't want a Polaroid print out too?
# breathtaking snapchat printer
Printing photos from Snapchat has never been easier with our Snapchat Printers.
The first and only Snapchat Printer in Europe, it's lightweight, battery operated photo booth that turns your guests snaps into 2 X 6" prints or stickers in just 30 seconds.
Enhance your wedding day with the Snapchat Printer. To get their snaps printed, all users have to do is follow your dedicated wedding Snapcode take a snap on Snapchat and they'll be sent to the printer.
add custom geofilters
social photobooth
You can go with our sleek designed Stationary open air Photo Booth (Premium) or you can use our Roaming Photo Booth that gets up close and personal with your guests… the choice is yours!
Premium Booth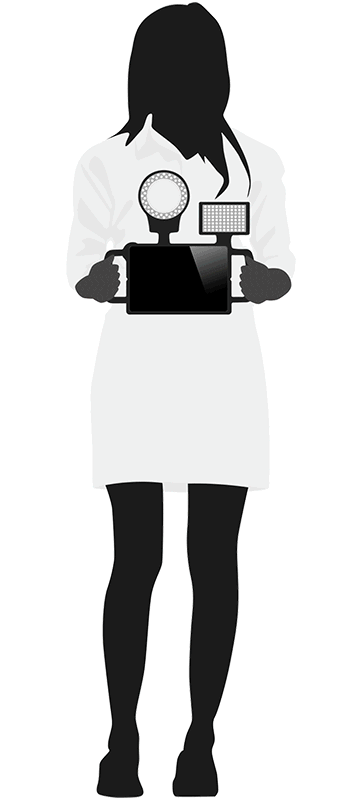 Roaming Booth
It couldn't get any easier!
for example, our…
hashtag printers
Take or upload a photo to instagram…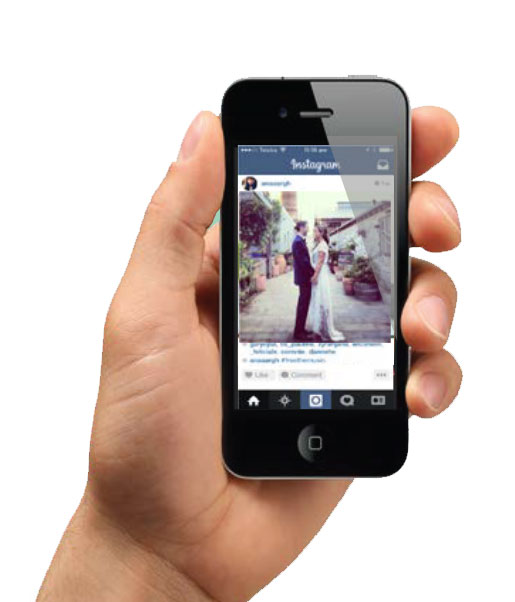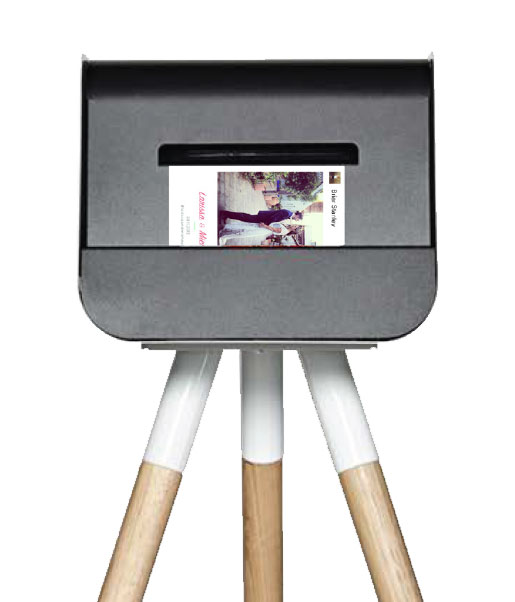 Collect a printed photo, instantly…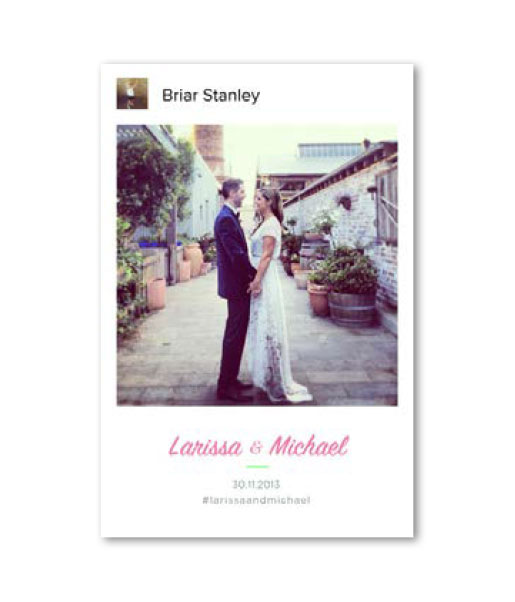 With technology that's easy to use and our energetic and attentive event staff, you're sure to have memories from your special day that'll last a forever.
Book your wedding now!
That's right! Please use the form provided to enquire about any of our products or services and a member of our team will get back to you to finalise your booking as soon as possible!
Alternatively you can contact us at: